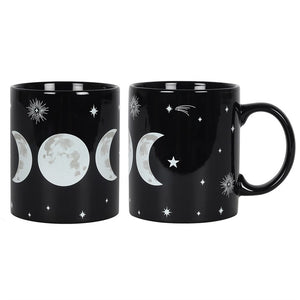 This quality ceramic mug features a triple moon design in white on a black base. 

This unique mug makes the perfect gift for those with an interest in Paganism or Wicca. The Triple Moon symbolises the waxing, full and waning moon which represents the aspects of the maiden, mother and crone.
The mug will come in a cardboard box and is suitable for microwave or dishwasher use.
10cm tall