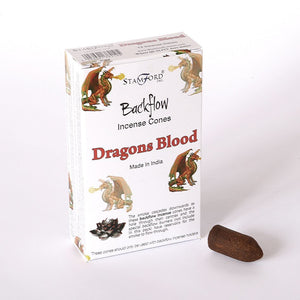 Backflow Incense Cones are designed so that the smoke cascades down to enhance beauty of the burner and perfume your home for longer.
The smoke cascades downwards because backflow incense cones have a hole through their centre and backflow holders (not included in this pack) have reservoirs for the smoke to flow through.
More scents will be added if these prove popular!
• Contains 12 incense cones approx
• Made from perfumery raw materials only
• Recyclable packaging
• For best results place it on backflow incense holder